NORTH KINGSTOWN, R.I. (January 11, 2021) — Mocingbird Monday announced it has promoted Sanjeeka Silva to Chief Product Officer of the growing Rhode Island-based startup.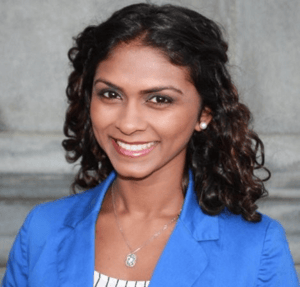 "The Board and I are thrilled to recognize Sanji with this much-deserved promotion," said Mocingbird CEO Brad Artery. "Sanji has a uniquely creative mind, balanced with product development discipline, that has taken the Mocingbird product to the next level. Combined with her passion for excellence, I'm confident Sanji will continue to drive our product-led business forward in 2021 and beyond."
As CPO, Silva - who previously held the position of senior director of product and compliance - will oversee the expansion of the cloud-based, SaaS ongoing medical credentialing management platform.
Mocingbird allows healthcare professionals, clinicians, and administrators to streamline, track and store their continuing education credits from all providers while ensuring clinicians stay up-to-date and compliant on all their maintenance of certification (MOC) and ongoing credentialing requirements. Silva said the diversity and collaboration among the talented Mocingbird team will help the company realize its ultimate goal - mitigating the inefficiency within the ongoing credentialing administrative process and ultimately improving patient care.
"As a woman of color in technology, I am excited to have the opportunity to bring a different perspective to Mocingbird's leadership team. I look forward to continuing to leverage the diversity of thought and experiences of our team as we build our platform to make a dent in the administrative burden placed upon clinicians today," Silva said. "We have exciting plans to further develop our platform to carry out the vision of reducing inefficiencies in the healthcare industry through integrations with medical boards, state health departments, and other healthcare tech innovators."
Silva - who received her undergraduate degree from Meredith College and her MBA from Yale School of Management - has previous experience working for Tekelec, Oracle, and athenahealth. Born and raised in Sri Lanka, she currently resides in Boston with her husband.